CHAMPION TYRES UK is a local tyre supply and fitting centre & stock a range of tyre brands to suit all pockets and vehicles.
Whether you've got a punctured tyre, need a tyre replaced, or need help with the wheel alignment, you can rely on our mechanics.
At Champion Tyres Leeds we can offer a great service with tyres from budget to brand names at a very competitive price in line with all tyre companies in the town if not better. We hold a good stock of tyres and the ones we dont have we can get either the same day or a next day delivery.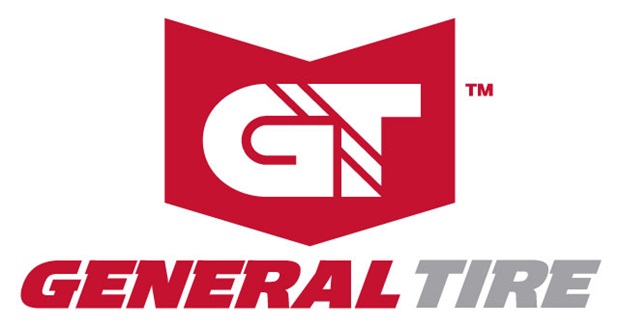 We understand that you might have a budget and are looking for a cheap tyre, or you might be travelling long distances and want tyre that will wear a little longer that is affordable, so if you are unsure which product is best to suit your needs, then we are here to help, call us on 0113 242 6070
How to book your tyres online:
• Search for your tyres by size or vehicle registration
• Select the tyre and quantity
• Confirm the tyres in your basket
• Enter a your name, email and phone number (so we can contact you if there is a problem)
• Pick a tyre fitting slot
• Complete the booking
WE ARE GENERAL TIRE DEALER & STOCKIST
CONTINENTAL OFFICIAL 2ND LINE BRAND
100 years of adventures.
Whether you're driving paved roads or navigating uncharted territory in the desert.
You can go anywhere with General Tire.
With more than 100 years of experience in the tyre industry and as part of Continental - a leading tyre manufacturer based in Germany - General Tire delivers products you can rely on.
Passenger and Van Tyres
For your everyday adventures
General Tire is your robust and reliable partner in every driving condition, from a family vacation, to the kid's football game or driving to work. General Tire offers products you can rely on for the little adventure in your everyday life.
4x4 Tyres

Your 4x4 Specialist
Whether you're driving on paved roads or navigating uncharted territory General Tire offers SUV and 4x4 drivers robust and durable tyres for every application. This is traditionally one of General Tire's core competences with its American heritage.
Services offered
Book your MOT online
Book your MOT with CHAMPION TYRES UK from only £35.00
Repairs
Making sure your vehicle is in top condition. Start by using our online booking form.
Servicing
We offer a choice of essential car care services with full and interim servicing.
What our customers think
"Friendly with good advice that gives a clear picture of what Tyres are available without confusing you with all different prices. They offer everything you need to look after your Tyres, I had mine aligned and what a difference that has made. They will be my 1st choice to go in the future that's for sure. Thanks guys. "
"Convenient and reasonably priced."
"Great prices for branded tyres, Very easy ordering process."